On May 12, 2023, TeeSquare and SEED Ventures joined hand and signed an Memorandum of Understanding (MOU) to address the education crisis in Pakistan through some innovative solutions.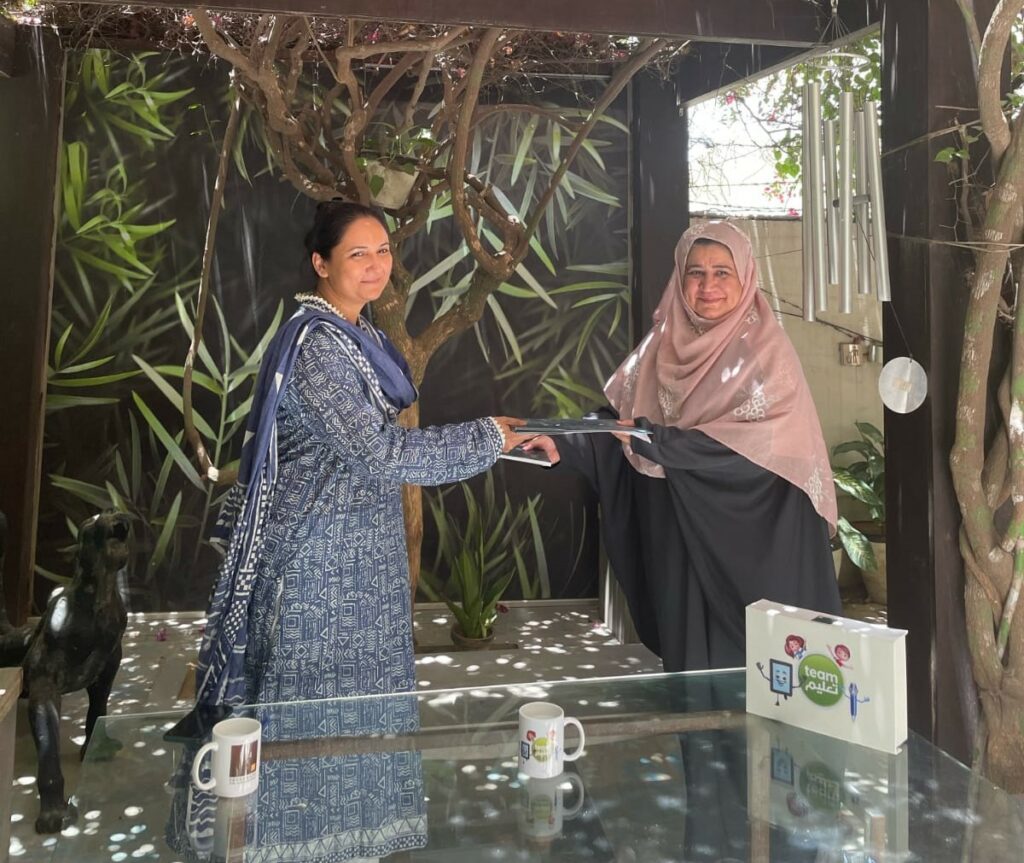 Ms. Shaista Ayesha, CEO of SEED Ventures, and Ms. Zainab Hameed, CEO and co-founder of TeeSquare, signed the Memorandum of Understanding in the presence of their teams.
"Imarah – an impactful adult literacy project" was introduced via this platform at Begum Fahmida Foundation, Mehran Town. 30 women have the opportunity to read, write, and improve their communication skills thanks to this collaboration.
SEED Ventures and TeeSquare plan to take on other interesting projects for the deserving communities and individuals to Give A Better Chance At Tomorrow!