Ziauddin University and TeeSquare have signed a Memorandum of Understanding (MOU) on the 9th of June, 2023, for collaborative research purpose.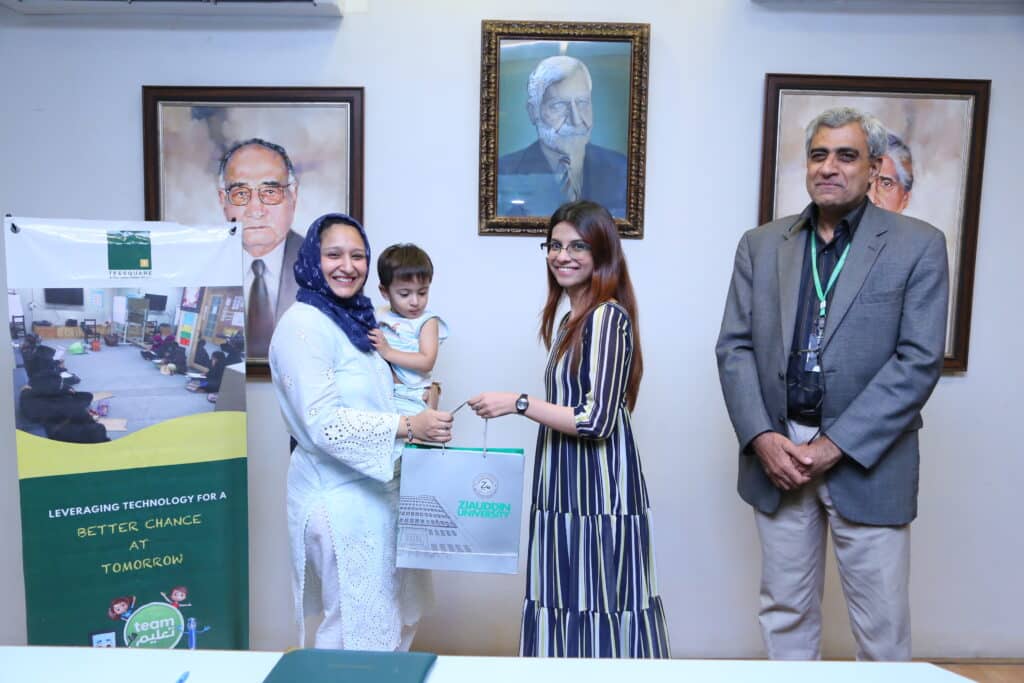 Dr. Irfan Hyder, vice chancellor of Ziauddin University, and Ms. Zainab Hameed, CEO and co-founder of TeeSquare, signed the Memorandum of Understanding. Other team member present at this ceremony were Dr Zulfiqar Ali Umrani – Director ORIC, Ms. Rahima Tahir – Manager Linkages and Outreach, Ms. Nawal Punha – Manager Projects and Grants, Mr. Ali Haider- Manager Research, Operations, and Development and Ms. Mahapara Khan – Lecturer ZCMT representing TeeSquare were the following, Saadia Junaid – CEO and co-founder, Shyma R. Baig – Commmunity Growth Manager and Alvina Paracha – Social Media Associate.

We hope this collaboration leads to development of solutions which will empower and educate the next generation of learners to Give Them A Better Chance At Tomorrow!